Everyone deserves a second chance, right?
Romance novels reign supreme in the art of forgiveness and second chances. Very rarely do our characters in these books do or say something that can't be forgiven; a clean slate seems to always be possible.
Now for me personally, I do have to say that I'm a little weary of going back to an ex-boo. I don't like remixes unless it's with a song.
Well actually let me not sit here and lie to you all. If I think about it, there is one ex whose call I probably wouldn't ignore, if you catch my drift?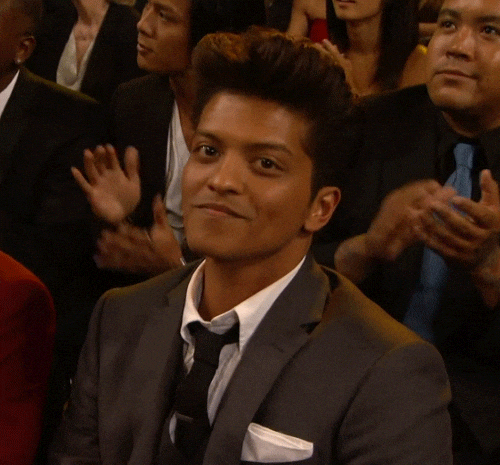 Ha! Let me stop, back to regularly scheduled programming. Whether you've experienced bad heartbreak and been the one to cause it or not; lost your significant other and feel like you shouldn't move on; or whether the old thing you let slip away comes back into your life, second chances are available for everyone. I believe that and it's a good thing is there are quite a number of authors who believe in it too.
Here are a five of my favorite second chance romance novels.
Hot Like Fire by Niobia Bryant
This is both a small town and 'second chance' romance novel. Kade Strong's wife died, and for the longest time, nothing ever felt the same. He kept strong for the sake of his daughter, but deep down his spirit was broken and he found it very hard to move on.  Garcelle Santos is a family friend, and the first women Kade has looked at with any interest since his wife died. Garcelle may be the only one who can put the fire back in Kade's eyes. However, is Kade really ready to take the next step or is the grief over his wife's death just too strong to move past?
"Sexy widower Kade Strong has moved back into the house he once shared with his wife, hoping to bring some stability into his six-year-old daughter's life. He's certainly not looking for a relationship–but the women of Holtsville, South Carolina, have different ideas. Only Garcelle Santos respects Kade's grief–and he can't help being irresistibly drawn to her. . .
A nursing student, Garcelle can use a little extra money and accepts Kade's job offer to babysit –despite a first meeting filled with drama. Once they get past their differences, a deep friendship is forged between them. When Garcelle sees the tricks the neighborhood women have up their sleeves to seduce Kade, she makes it her business to protect him. But when she finds herself getting jealous, she realizes she's fallen in love. Now, one stormy night alone may ignite a desire that only leaves them wanting more. . ."
A Lover's Shame: Ramsey Tesano Saga I by Altonya Washington
Isak is one of my favorite romance heroes, and if you've read this book by Washington then he's probably one of yours too. Sabella (I absolutely adore that name!)  walked away from her husband out of shame after finding out some devastating news. Isak, at the time, didn't know what caused her to leave, and though he grew angry – it was never directed at her. He remained patient and waited for the time when Isabella would find her way back into his life.
"When Sabella Tesano walked away from her husband Isak, their lives headed down twin paths of darkness. Sabella's shame over a horrific discovery wreaked havoc on her mind and body. The darkness in Isak's life had manifested in a more sinister fashion. He was no longer the even-tempered peacemaker of his volatile family. While Sabella blamed herself for his brutal transformation, she believed he was better off away from her maybe…hating her. Isak however, harbored no such feelings. In his mind, Sabella was still his wife and he had every intention of getting her back. Explanations would be required and Belle knew she could never share what she'd learned about herself and the ugly truth of her existence."
Homecoming by Beverly Jenkins
This novella is short, sweet, and to the point. It's not necessarily the standard second chance at love story as Lydia and Gray weren't together at one time before. It is a story of how sometimes even if you don't grab the bull by the horn the first time, the universe will conspire for it to come around a second time.
"In 1883, Lydia Cooper is happily traveling back home to celebrate the simple joys of the holidays when an unexpected complication appears in the all-too-distracting form of Gray Dane, the man she loved as a girl; the man she left behind. Gray, a soldier, is finally returning home too. Seeing Lydia after fifteen years reignites all the temptations from years ago…and also the pain and regret.
But as Lydia and Gray make their way home together, they get a chance to mend the past, and rediscover the joy, trust —and passion — of before; to realize that love isn't just sweeter the second time around, it's downright decadent."

Bane by Brenda Jackson

Bane had to have been the most anticipated book from the Westmoreland series. For years, we were told bits and pieces of Bane and Crystal's story through other family members. They were meant to be together, but people stood in the way. We knew they would eventually find their way back to each other, the question was whether Crystal would still feel the same way Bane did and if young love was able to mature.
"After five years, Navy SEAL Brisbane Westmoreland is back home on his ranch and ready to reclaim the woman he left behind. But when he tracks her to Dallas, he's in for a shock.
Crystal Newsome isn't ready to forgive Bane for saying he loved her then vanishing from her life. Only now the beautiful chemist needs his protection. As their own irresistible chemistry takes over once again, can Bane keep Crystal safe and convince her they can have the second chance they both deserve?"
Sweet Deception by Rochelle Alers
There's always more than what's above the surface. Zabrina Cooper had to betray the love of her life and though it wasn't her choice, she was at fault. Ten years have passed, and there are a lot of secrets between Myles and her. Does time heal all wounds or is it too late for Zabrina to fix her mess?
"Law professor Myles Eaton knows a lot can happen in ten years. A decade ago, Philadelphia's finest bachelor was a hotshot attorney engaged to a woman he swore he'd love forever—until she left him to marry a powerful politician. The only thing more difficult than forgiving her has been forgetting the searing heat they shared. And just when Myles is sure he's over her, Zabrina Cooper arrives back in his life.
Nothing could stop Zabrina from loving Myles, not even when she was blackmailed into becoming wife—in name only—to another man. And as her secrets are revealed, Zabrina has one summer to convince Myles that beyond their incredible chemistry is a soul-deep bond that never faded."
Anyone have additional recommendations I should check out? Let me in the comments below!